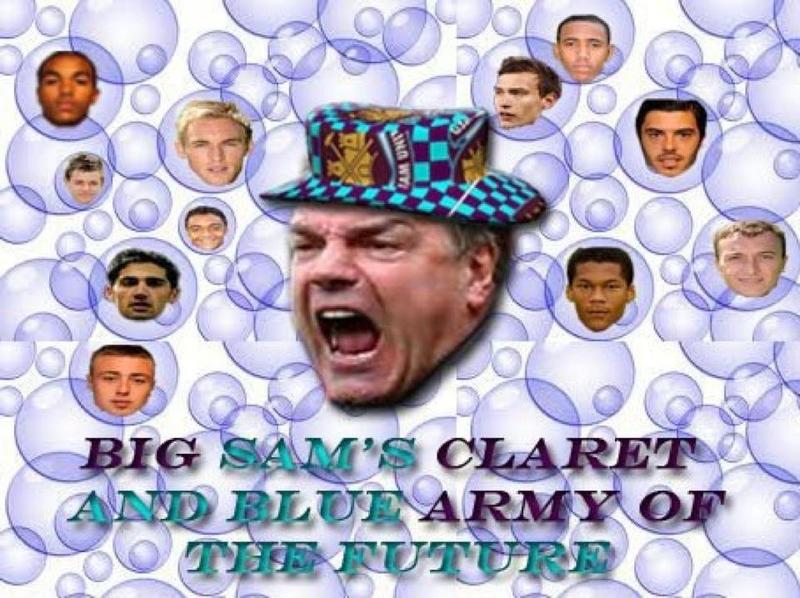 _________________
http://westham.frenchboard.com/forum le forum est toujours en activité mais jusque quand ?
West Ham fans brawl with Columbus Crew as football hooliganism hits the USA half-time brawl between fans of West Ham and a local team during a "friendly" game in Ohio has provided Americans with a taste of British football hooliganism.
A fight broke out at the 'soccer' game between the Columbus Crew and the West Ham United fans Photo: AP
By Tom Leonard in New York
6:58PM BST 21 Jul 2008
Fighting between at least 30 West Ham supporters and some 100 fans of Columbus Crew had to broken up by police and security staff during the match in Columbus on Sunday.
The trouble started after a handful of the Premier League club's supporters went into the north-east corner of the stadium where the US Major League Soccer team's most boisterous fans were based.
Rival groups began chanting at each other and fist fights broke out until police and security staff using mace and pepper spray eventually moved in to separate the sides.
Several people were handcuffed during the fighting but there was only one arrest - outside the stadium - for disorderly conduct.
US sporting rivalries are generally handled peacefully, although Columbus Crew supporters have a relatively rowdy reputation.
But their track record is nothing compared to that of West Ham fans, whose notorious hooligan element, the Inter City Firm, once enjoyed one of the worst reputations in English football.
This was dramatised in Green Street Hooligans, a 2005 film in which Elijah Wood played a US student who got involved in a hooligan group affiliated to West Ham.
The film reportedly inspired a group of Columbus Crew supporters to start a copycat organisation called Hudson Street Hooligans - an act that some fans have linked to Sunday's trouble.
Scott Duxbury, West Ham's chief executive, said the violence was "an isolated incident leading to one initial arrest that was quickly dealt with by security staff".
"While we take such matters seriously and utterly condemn the actions of those involved, we must not let this mar what has been a positive trip so far and the excellent way we and our supporters have been treated in Columbus."
Speaking of his team's 3-1 victory, Alan Curbishley, West Ham's manager, said it had been a "terrific game" for the club.
He said: "We needed that sort of a workout. We took the MLS game because we wanted to come to America. We wanted to show people what we're about."
_________________
http://westham.frenchboard.com/forum le forum est toujours en activité mais jusque quand ?
---
Permissions in this forum:
You
cannot
reply to topics in this forum